MEDIA RELEASE
18 April 2015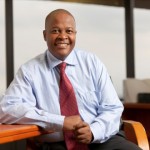 The Federation of Unions of South Africa (FEDUSA) welcomes the announcement by Public Enterprise Minister Lynne Brown that the Transnet CEO Brian Molefe had been seconded as acting CEO of Eskom, with immediate effect said Dennis George FEDUSA General Secretary. Through the leadership and the inclusive approach Molefe would stabilize Eskom and restore confidence.
It is crucial for Molefe to prioritize and to stabilise the power supply output and to minimise the ongoing load-shedding which has caused serious harm to working people, businesses and the economy, said George. In the short term it is necessary to deal with unplanned outages that had risen precipitously since 2008, with average plant availability falling to a low 70% level from well over 80% five years ago. FEDUSA would invite Molefe to have a dialogue on the introduction of alternative energy sources into South Africa's coal-heavy mix, while still optimizing South Africa's extensive coal resources. It is said the country has a 200-year coal-heavy resource in the ground.
Eskom's mega coal power stations – Medupi and Kusile, are meant to power the economy into the future. Medupi has achieved a significant stage in its construction by the synchronization of its 1st unit (Unit 6) on 2 March 2015 to the National grid. Within the next three to six months, South Africa will see Medupi unit 6's full potential of 794MW being fed into the South African national grid. While Unit 6 is the first of Medupi's six units, it should be noted that all required auxiliary services for the entire power station are ready to ensure that Medupi's total output of 4 764MW is fully synchronized to the South African power grid upon completion and full commissioning.
FEDUSA will approach Standards and Poor as well as Fitch and engage with them to request their reconsideration of the current rating position giving Eskom some space over the short term concluded George
(Total Words 325)
FEDUSA is the largest politically non-aligned trade union federation in South Africa and represents a diverse membership from a variety of sectors in industry.  See www.fedusa.org.za for more information.
 For interviews, contact the General Secretary after 13h00, due to meetings with the Deputy President of the Republic currently.
Dennis George
FEDUSA General Secretary
084 8051529