29 July 2015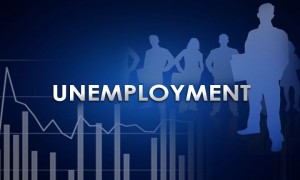 Recent announcements of retrenchments in the mining, manufacturing and transport sectors have been subjected to intense deliberations at the Federation of Unions of South Africa's (FEDUSA) 71st National Executive Committee meeting held on Tuesday, 28 July 2015.
The federation is deeply concerned that the number of unemployed people in the country increased to 5,2 million, essentially swelling the official unemployment rate to 25% correlating with the Quarterly Labour Force Survey released today. Justification for the federations concerns were realized, as the Survey confirmed recorded job losses in the finance, manufacturing, agriculture, trade and transport industries totalling 31 000, 23 000, 22 000, 60 000 and 25 000 respectively. What remains distressing to FEDUSA is that the announcement of the 2nd Quarter Labour Force Survey results confirms the weakness of the economy, said General Secretary, Dennis George.
The Organization for Economic Co-operation and Development (OECD) argues that a key impediment to inclusive growth in South Africa is high and persistent unemployment, especially among blacks. The report further indicates that the recent spike in strikes dented business confidence, lowered investment, and is likely to increase the rate of labour substitution in production. Given the scale of inactivity, George stresses that a multi-pronged strategy is necessary to raise the pace of growth and promote job creation, as identified by the National Development Plan. Another disturbing trend is the emigration of wealthy entrepreneurial South Africans to overseas countries due to the high crime rate, poor education system and high corruption. This requires measures to foster entrepreneurship, improve the environment for job creation and enhance the functioning of the labour market, added FEDUSA President Koos Bezuidenhout.
The federation maintains that collaborative efforts by social partners are once again necessitated in order to respond to the immediate challenges the country faces. FEDUSA therefore appeals to President Zuma to urgently convene a Presidential Summit in order to develop a multi-pronged strategy to address the challenges of low economic growth and high unemployment levels, emphasised George.
                                                                                – ENDS –
                                                               [328 words excluding headings]
FEDUSA is the largest politically non-aligned trade union federation in South Africa and represents a diverse membership from a variety of sectors in industry.  See www.fedusa.org.za for more information.
For interviews:
Dennis George                                                                    Koos Bezuidenhout
(FEDUSA General Secretary)                                          (FEDUSA President)
084 805 1529                                                                        0823720020